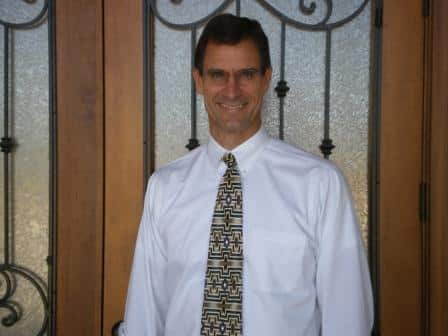 Dr. Steve Wood would like to welcome you to Wood Orthodontics! Dr. Wood's family has been in Texas for 130 years and in the Weatherford area for more than 60 years! Growing up in Texas and watching his father do orthodontics, Dr. Wood decided that he would like to follow in his father's footsteps and help the people of Weatherford achieve their perfect smile.
Before he started practicing, He got his Dental Surgery degree from the Medical College of Virginia and then completed his certificate in orthodontics.
Dr. Wood is the definition of a family man! He loves to spend time with his wife and his four beautiful children. He is also quite the athlete. He was an All-American swimmer who qualified for the 1980 and 1984 USA Olympic Swimming Trials while attending Auburn University while getting his bachelor's.
He is still a competitive swimmer and has also set more than 20 Master Swimming World Records! Don't challenge him to a race! Dr. Wood and his family love the outdoors and love to stay active by cycling and running. Coincidentally he is also a big fan of woodworking!
Dr. Wood is very dedicated to his career as an Orthodontist and loves being able to serve the people of Weatherford, Texas. He loves to serve his community by being on committees, being in clubs, and being a part of the Weatherford Chamber of Commerce. He loves our community so much that he was nominated and awarded Weatherford Citizen of the Year in 2007.
Dr. Wood takes pride and enjoys helping all of his patients evolve to a place where they love their smiles and are more self-confident. You won't find another person as dedicated to helping you have a perfect smile and helping the people of this town as much as Dr. Wood.
If you are in the Weatherford, Texas area and are in need of a good orthodontist, please come in and meet our staff here at Wood Orthodontics and Dr. Wood. He loves meeting new people and working with you throughout your orthodontic journey to help create a smile you will love forever!